Q: How does Western Bank's Bill Payment feature work?
A: Bill Pay allows you to pay all of your bills while on the Internet. You can set up future and repeat payments as well as check the status of your payments. You may pay as many bills a month online as you want. (All payments after the first 20 are billed at .40 cents each)

Payments are made electronically whenever possible. If the merchant you are paying does not accept electronic payments, a paper check is automatically prepared and mailed to them.
Q: Are these fees associated with Online Bill Pay?
A: The first two months are no charge to new Online Bill Pay customers. After that, the service is just $4.95 a month for the first 20 bills, then $0.40 cents for each additional bill.

Q: How do I sign up for the Online Bill Pay?
A: You must meet the following criteria to use the service:

Be a Western Bank customer

Have a Direct Deposit Account (checking or money market)

Be enrolled in Western Bank Online

If you are a current Western Bank Online user, simply contact our Operations Department during regular banking hours at (575) 748-1345 and we will be happy to add you to the service.

Current Western Bank customers not enrolled in either service are welcomed to stop by our bank at 320 W. Texas, Artesia, NM 88210.

Once you receive your Western Bank Online Banking ID & PIN and Bill Payment ID & PIN, you can begin using the services.
Q: When can I enter payments for Bill Pay?
A: You control when a bill payment Transaction is scheduled. Payments can be entered, edited, or deleted Sunday through Friday until 11:00 p.m. EST the day before the scheduled payment date. If a scheduled payment falls on a weekend it will be processed on Monday. New payments scheduled during the weekend will be processed on Monday. All payments scheduled for a holiday will be processed the day after the holiday.

Q: Are there any business/individuals that I can't pay via Online Bill pay?
A: At the present time, the only institutions that you can not pay Online are those that are court ordered and to a payment center (i.e. Alimony or child support payments). Some of these payment centers don't allow you to pay with a check so they don't allow online payment either.

Q: How do I know if a bill will be paid electronically or by check?
A: When setting up payees, you will see a field that will tell you if the payee is electronic or check. Electronic payees are designated by a lightening bold icon, while paper (check) payees are designated by a check icon. Over time a number of paper payees get converted to electronic. You will see the icon change in your payee report if that happens.

Q: How soon after a Bill Pay transaction takes place does it appear in my account activity?
A: Bill Pay transactions will normally appear in your account history the day after the scheduled payment date.

Q: How many days must allow for a Payment to reach the payee?
A: Electronic payments must be scheduled 4 days prior to the due date shown on your bill (not including the grace period).

Check payments should be scheduled 10 days prior to the due date to guarantee delivery to the payee by the due date. In most cases, check payments will reach the payee in 4-7 days.

Helpful Hint: To see how Bill Pay works you may want to send a payment yourself. This will allow you to see what the check looks like and verify all the information on the check, such as your name, address, and account number.

Q: Why are there two lines for one of my payments?
A: If you set up your payee's with the information on the bill, it may not be the correct address for electronic payments. Our Bill Pay provider may substitute addresses when it sends out the transmission. When it does this, it puts an additional line on your Schedule.

Q: I had set a payment for Friday. Why does it have Thursday's date on it?
A: Our Bill Pay provider starts it's data gathering for Friday at 7:00p.m. on Thursday. If your payment is "picked up" before midnight, you will see Thursday's date on it. However, it will still be processed with Friday's batch.

Q: Can I edit a payees address?
A: Yes, you can edit a payee address and account number.

Q: Who do I call with questions?
A: Existing Bill Pay customers with questions or problems should call
For questions about Bill Pay prior to signing up for the service, call our Operations Department at (575) 748-1345 during regular banking hours.

Q: Why am I being charged after I've cancelled my service?
A: Depending on the time of the month that you cancel your service, you may see charges appear for additional month or two. However, we will be working to make sure that you receive the appropriate credit immediately.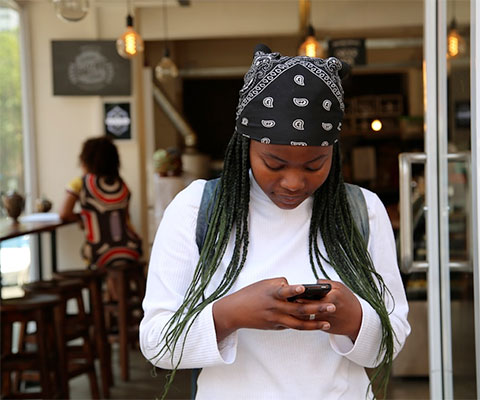 Personal Checking
Check your balance, make payments, and transfer funds all from your device!